Working with In-Person and E-Design clients on everything from complete home designs to single room remodels!
After viewing a space and listening to client's wants and needs, I'll create a concept board to begin the project.
We will take measurements of your room(s) to start the space planning process and discuss your space's potential.
I will start sourcing selections that fit our overall design vision. If clients are interested, I will send over multiple selections for them to choose their favorite.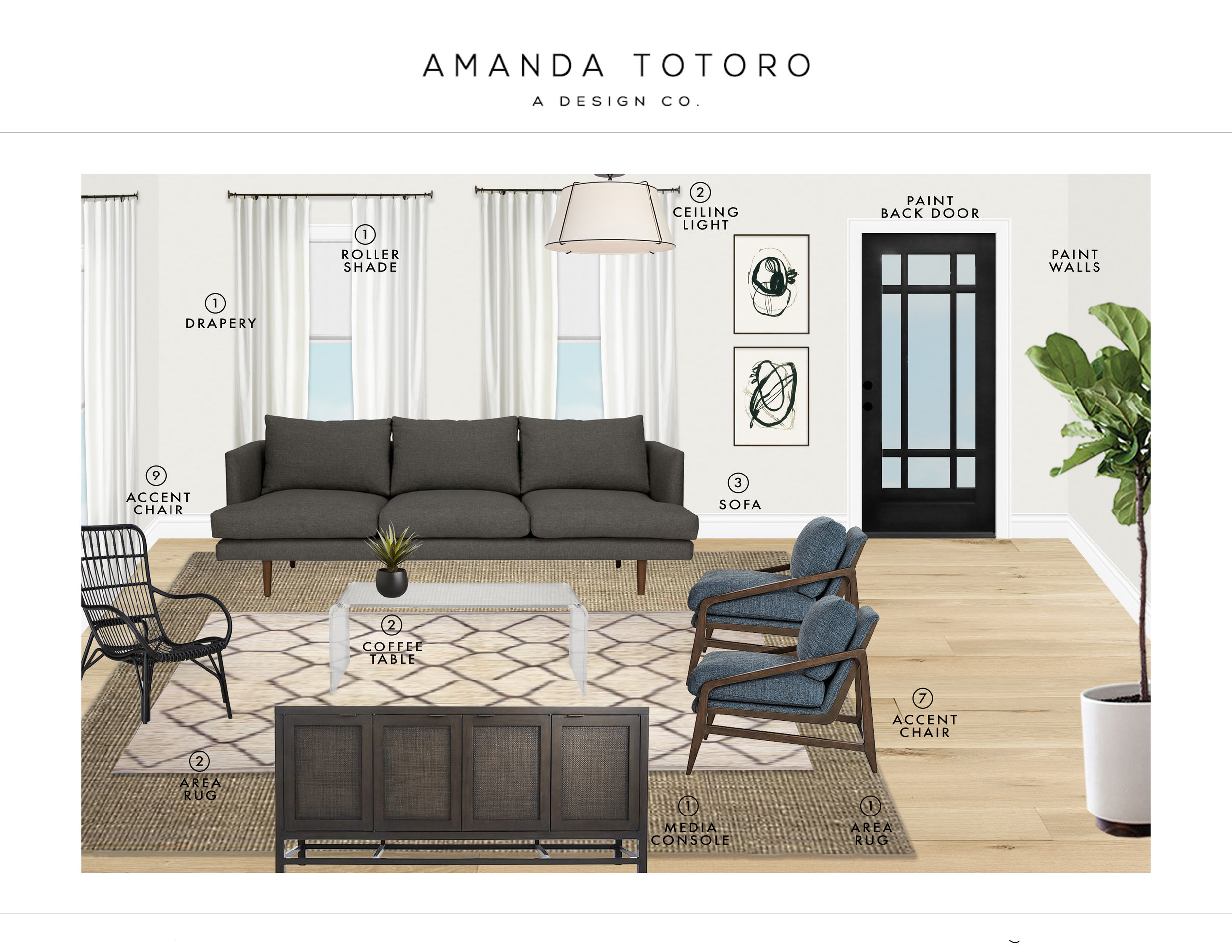 The design board will display the selections we have made and illustrates the room as a whole.
I'm always happy to handle purchasing for clients, but I've found some clients prefer to handle the purchasing at their own pace, and that's fine too!